We are a Jesus church. Our goal is to "love God, love others, and share the story." If you love Jesus, want to know more about him, or desire to follow him deeper, IBC is the place for you.
Watch live or Watch Later
Latest Sermon: Living Hope
Every week we are live on Facebook for our 10:30 service.
You can listen to any past services by clicking the box below!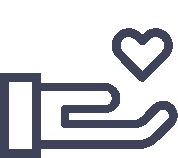 "Each of you should give what you have decided in your heart to give, not reluctantly or under compulsion, for God loves a cheerful giver." iGroups will resume the Sunday following Easter, April 11th! They're a great place for the whole family to enjoy fellowship with others, study the bible together, and build lasting relationships! You'll find life-long faith companions in IBC's iGroups. Join today!